Effluent and River Monitoring in Asia
Continuous effluent and river monitoring is popular all over Asia. Many of the rivers in Southeast or South Asia look polluted without actually being polluted, since they may just be naturally carrying a high load of silt and sand. Other rivers may look clean, but actually contain lots of harmful substances. Not surprisingly, rivers with factories, big cities, mines or big farmlands upstream are more polluted than others.
Effluent and River Monitoring stations
Continuous Monitoring 24/7
Help the authorities to quantify environmental health impacts, identify polluters (day and night), and identify accidental pollution.

Measure quality of water: (COD, TOC, PO4, NO3, NO2, TSS, turbidity, conductivity, salinity, pH value, dissolved oxygen, NH4, ...).

Support environmental risk-mapping & evaluations.

Help identify trends and patterns.

Measure quantity of water (Flow & level) and provide information about quantity of pollution, as well as upcoming flood risks and water scarcity.

Measure weather data (Rainfall, wind direction, wind speed, …).

Provide data and warning messages wireless and in real time.
What are the analytical technologies available for continuous monitoring?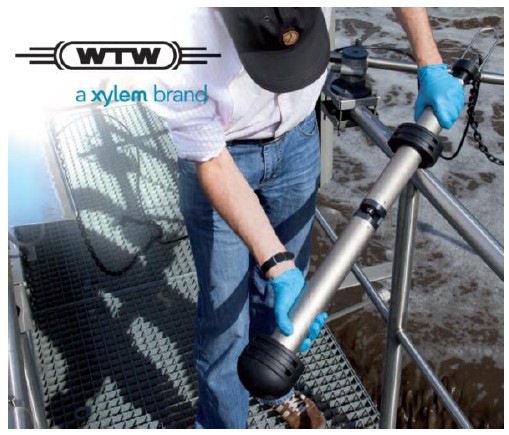 Since 2010 new UV-VIS spectrometry sensors from WTW have been able to measure the absorption of water and, with a unique algorithm, calculate COD, TOC, BOD, NO3 and NO2 values and even measure TSS all in one.
Different models /algorithms make the WTW spectrometry sensors great devices for measurement of: municipal waste water inlet, waste water aeration, waste water outlet and river water; without any sophisticated and time-consuming calibrations.

Therefore WTW IQ SENSOR NET spectral sensors are ideal for assessment of organic pollution in waste water, surface water and effluents.
WTW spectral sensors measure at 256 different wavelengths between 200 and 390nm/720nm (depending on the model). As a rule of thumb we can state that NO3 and NO2 has maximum absorbance in the range of 200 nm to 250nm, the carbon containing substance (sum parameters) absorbing mainly between 220 nm to 400 nm and turbidity is measured over the total spectrum range.
The best algorithm will get us the best compensation of interferences by a changing water matrix and therefore the best results.
Measurement at ONE wavelength only?
Some instruments in the market measure at one (254 nm so called SAC) wavelength only, some at a second one in visible range (normally at 550 nm) to compensate the "turbidity" influence. (Manufacturers using the second wavelength for turbidity compensation sometimes dare to call that meter a "multi wavelength meter", which is definitely misleading.)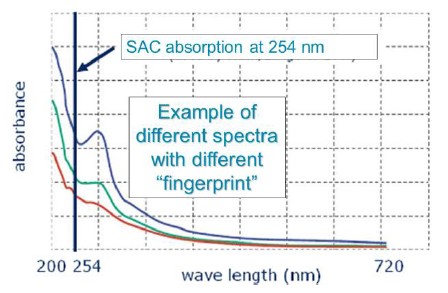 A "one wavelength meter" will not see the big carbon absorption peak of the "blue" sample and also not the smaller peak of the "green" sample as shown in this graph.
The ultrasonic cleaning
WTW spectral sensors have an ultrasonic window cleaning function integrated.
Ultrasonic cleaning means: the highest reliability and low maintenance.
Lamp quality
WTW Spectrometric sensors are using durable xenon lamps, which have an estimated lifespan of 10 years ++, or 10 billion flashes.
Lightning protection
All WTW IQ SENSOR NET sensors and transmitters have an integrated lightning protection of up to 4000 Volts, are shock-proof, water resistant and protected against electromagnetic radiation. (EMC)
CarboVis - WTW spectral sensor
Innovative Technology for Challenging Problems
ABSOLUTELY THE BEST for river monitoring
Examples of monitoring stations: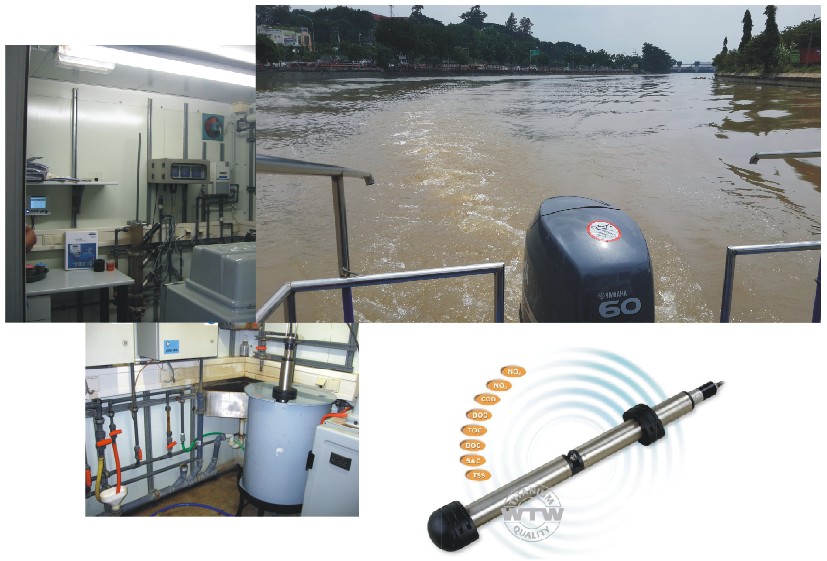 River monitoring station at Brantas river. Surabaya - Indonesia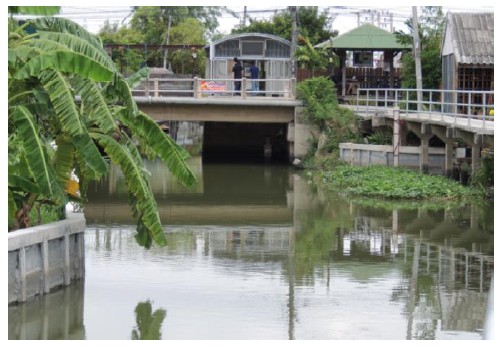 River monitoring station at a branch of Chao Phraya River. Bangkok - Thailand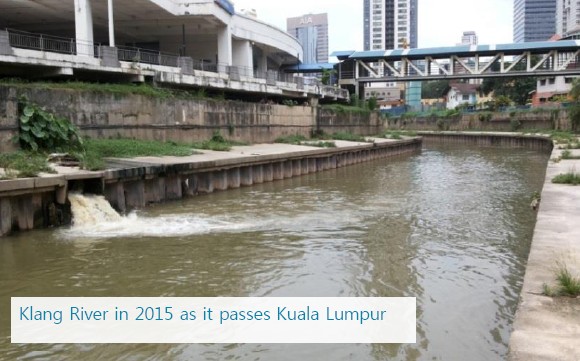 The objective of the River Cleaning is to clean and improve the water quality - 110km along the Klang and Gombak River from its current Class III – Class V water quality (not suitable for body-contact) to Class IIb (suitable for body-contact recreational usage) by year 2020.